INDIVIDUAL PRODUCTS
Raffles Health Insurance Pte Ltd has partnered with Bupa Global to bring you Worldwide Health Options. Be rest assured that your health insurance is being looked after by both a healthcare specialist and an experienced award winning provider.
With 7,500 participating recognised hospital and clinics worldwide, you can easily locate the closest appropriate place of treatment at the hospital and clinic of your choice. Bupa Global offices include the UK, Hong Kong, Thailand, Saudi Arabia, India, Australia, USA, Denmark, Egypt and a wide international network of business partners.
The individual plan is readily accessible, giving you core coverage and the ability to:
Create your individual plan
Rely on a world class service
Global coverage (worldwide medical insurance)
Enjoy maternity benefit for mothers
Manage the cost of your plan from a range of deductibles
CREATE YOUR INDIVIDUAL PLAN
While most local insurance plans come in pre-tailored packages, Worldwide Health Options provides you excellent cover and service with the freedom to manage what is suitable for you. Our specially trained consultants can assist in personalising your healthcare plan to meet your individual needs. Take control of your coverage plan by selecting the preferred options. One can also choose to include deductibles for a more flexible price plan.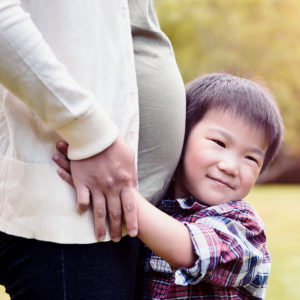 A WORLD CLASS SERVICE YOU CAN RELY ON
Be at eased with around the clock help from Bupa Global Assistance as we have multi-lingual medically trained staff available to speak over the telephone 24 hours a day, ready to help with any general enquiries, health-related questions or concerns. Private hospitals in Singapore include Raffles Hospital, Mount Alvernia Hospital, Mount Elizabeth and Thomson Medical Center etc.
Get accessibility and save time when receiving online support at MembersWorld. Payments can be made online or view your plan documents, update personal details and track the progress of your claims.
Stay up-to-date with expert health advice from bupa.com as you can look up the names of commonly used medicines on how they work, side effects and alternatives.
WORLDWIDE MEDICAL COVERAGE
Worldwide Medical Insurance gives you the reassurance of covering essential hospital treatment in the event of an emergency or a planned visit. Coverage is up to a maximum of $2,890,000 per membership and also includes cancer treatment in full and transplant services. All surgery, cancer treatment and advanced imaging, whether received whilst staying in hospital or as a visiting patient, are also included. Choose from this cover on its own or together with any combination of our options.
MATERNITY BENEFITS
Enjoy maternity benefits as they are also payable to mothers. These benefits also cover the prenatal and post-natal care aspects such as ultrasound scans, hospital charges, childbirth and listed maternity treatment.
MANAGE THE COST OF YOUR PLAN FROM A RANGE OF DEDUCTIBLES
An optional benefit allows you to choose from a range of deductibles. The contributions you make towards the cost of the treatment allows a deductible of your choice in your Worldwide Medical Insurance cover. Additional deductibles will also apply if you opt for Worldwide Medical Plus or Worldwide Medicines and Equipment (excluding Worldwide Wellbeing or Worldwide Evacuation). Once deductible has been reached, all covered expenses will be paid in line with your benefit limits.
Your Trusted Adviser Pte Ltd is experienced with servicing clienteles from a diverse base including MNCs, SMEs and expats who are under Bupa's plan. We are also the appointed representative of Raffles Health Insurance.
Speak to us today and request for a personal quote, Contact us now:
Your Trusted Adviser Pte. Ltd.
77 Robinson Road, Level 34
Robinson 77, Singapore 068896
Contact: (65) 6513 0842
Email: info@ytadviser.com
Published on 24 Jul 2017